Welcome to Smooth Jazz Events UK. Below
you'll find our diary of upcoming live music,
with direct links to book tickets where
available. We are adding dates and ticketing
links all the time so be sure to bookmark
this page and check back frequently.
If you'd like to be notified when new
concerts are announced or when tickets go
on sale, please sign up for our newsletter on
the left. And if you are on facebook you can
also like the Smooth Jazz Events Page to
ensure that you keep up to date with all of
our many live smooth jazz events in the UK.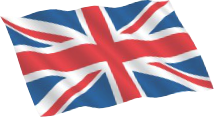 January 10th -
January 12th 2019
November 21st -
November 25th
October 31 - November 1st
KINGS ROAD
November 8th - 9th
October 25th -
October 27th
October 28th
- October 30th
December 13th - December 15th
September 27th - September 29th
With Shilts (saxophone),
Mark Jaimes (guitar), Julian
Crampton (bass) & Andrew
Small (drums).
With Andrew Small (drums), Mark
Jaimes( guitar), Orefo Orakwue
(bass) & Oli Silk (keyboards)
With Andrew Small (drums),
Mark Jaimes( guitar), Orefo
Orakwue (bass) & Oli Silk
(keyboards)
November 2nd - 6th
with Mark Jaimes (guitar), Carl Stanley
(saxophone), Luke Smith (additional
keyboards), Orefo Orakwue (bass) and
Westley Joseph (drums)
with Morris Pleasure
(keyboards), Julian Crampton
(bass) and Jack Pollitt (drums)
September 5th
- September 7th
October 1st - October 5th
October 6th
January 31st -
February 2nd
June 6th -
June 9th
March 28th -
March 30th
May 23rd - May 26th